Hardik pandya claimed like a stud boy in his latest interview. So we check his latest life and its interesting
He is linked with many famous females of glamour world.
He had breakup with eli and dated esha gupta, But lets see it will go on or not as he lost his credibility.
Eli was one of his GF and they appeared in many public parties and celebrations too.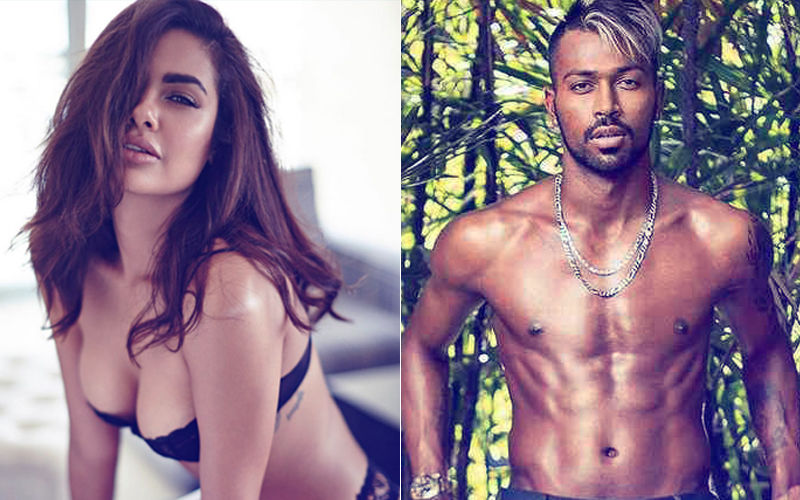 Hardiks story with esha was smooth but urvashi rautela also linked with this cricketer.
Hardik pandya left his GF and get more GF's from glamour world in past 2 years of Success in Cricket. So Thats why he show off in karan's show.
He also linked with Karishma Tanna, Maana ye karke aaya hai but ab fass hi gya
Hardik Pandya has been in news for quite a time after his sensational Koffee With Karan appearance. He and his pal KL Rahul have been in lots of trouble for their different comments on that show which led to their suspension by the BCCI. So let's know about Hardik Pandya's journey from the beginning and see what happened to him after his KWK interview, so let's start.
So here are some facts about Hardik Pandya that are much more interesting than his Koffee With Karan interview!
1. Early Life
Hardik Pandya was born in Surat on 11th October 1993. Both Hardik and his brother Krunal are cricket players and because of that their family had to move to Vadodara to enhance their cricket career. Hardik made his cricket debut in the year 2013 for the Gujarat team and after him, his elder brother Krunal made his debut in cricket.
2. ODI and Test career
Hardik made his entry into the Indian team as an all-rounder and in his debut Test match, he created a buzz by scoring a century and taking 5 wickets against England.
3. IPL career
Hardik Pandya has played only for Mumbai Indians and he got 11 crores which are usually reserved for cricketers like MS Dhoni and Virat Kohli.
4. Affairs
Hardik Pandya has always been in news for his affairs with Bollywood beauties. His names have been linked with actresses like Esha Gupta, Eli Avram, and Urvashi Rautela.
5. His endorsements
Hardik Pandya has been a part of various brand endorsements like Star Sports, Gillette, Gulf Oil, Oppo, Sin Denim, Boat, Zaggle and D:FY.
6. His fateful interview
The whole world was shocked after hearing Hardik Pandya and KL Rahul's comments on various topics on Koffee with Karan and their comments got them into various problems after their interview. That show was even removed from Hotstar as the content was said to be absurd for the viewers.
7. Aftermath
Apart from all the backlashes by their fans, media, twitter etc, Hardik Pandya also received a notice from the BCCI stating that he has been suspended from the team for his bad comments and views on women and many more.
8. His apology
Both KL Rahul and Hardik Pandya apologized to everyone on their social media accounts after their horrible interview with Karan Johar. Even after their apology, the whole world made fun of them as they thought it to be their strategy to get back into their team and their endorsements.
9. Lost brand endorsements
Hardik Pandya also lost his brand endorsements and his multi-crore deal with Gillette after their KWK incident.
10. World Cup
According to various reports, it is believed that KL Rahul and Hardik Pandya will not be the part of the Indian Cricket Team in 2019 World Cup.